During this project, I was the UX/UI Designer of our team.

Here, you can discover the interfaces I created :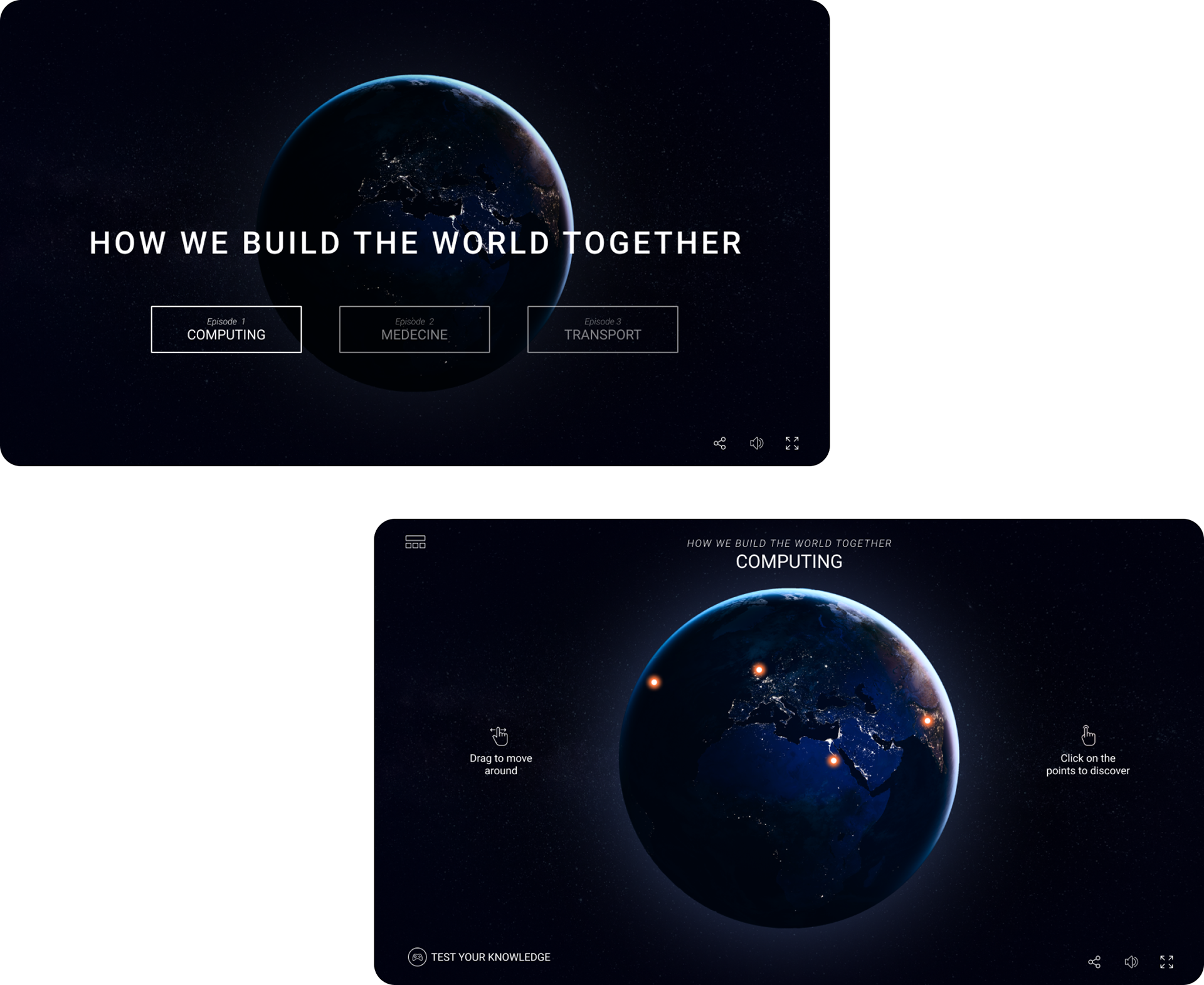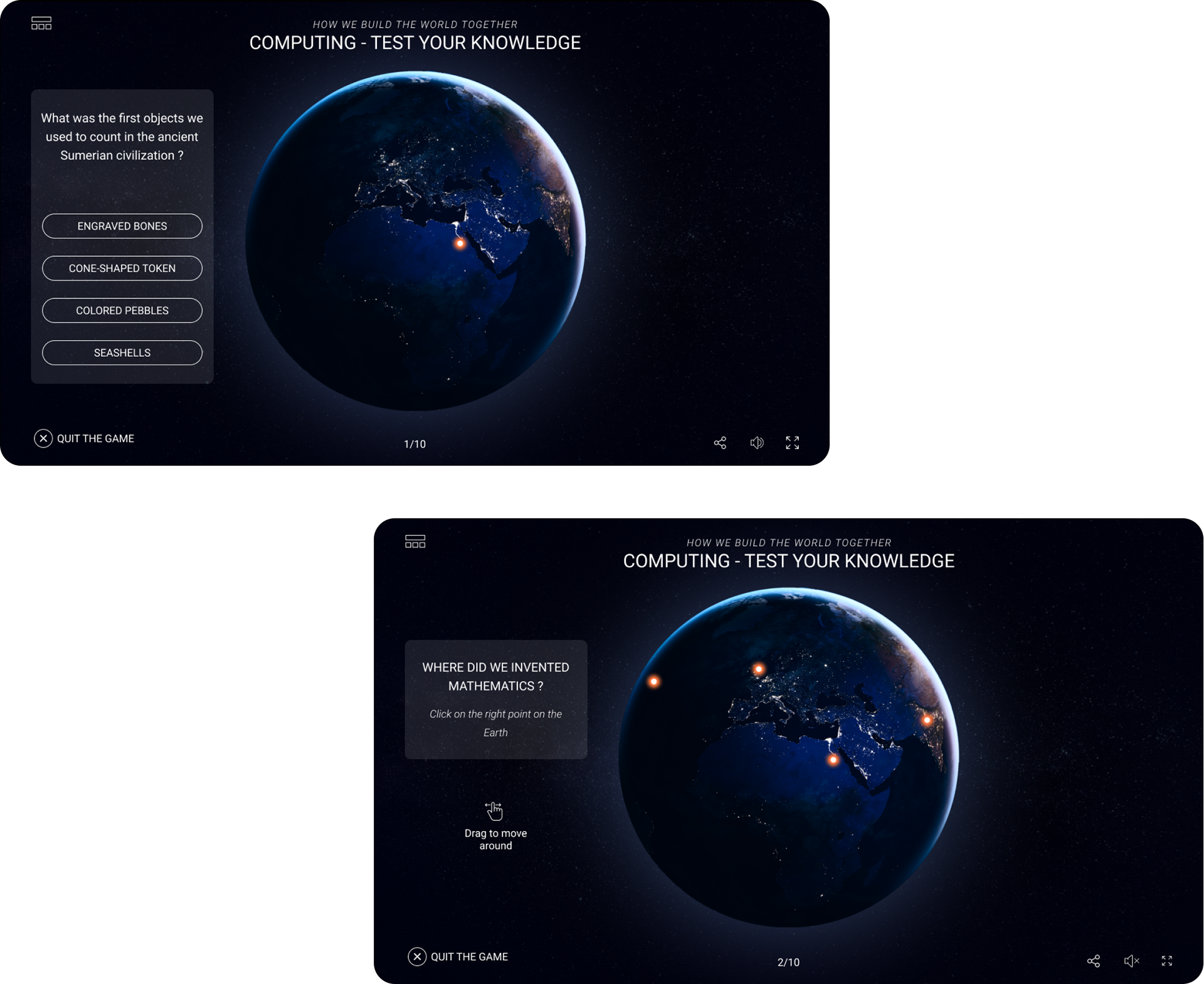 Through this site, our goal was to highlight what each people, civilization, country, has brought to the upliftment of humanity, our first chapter focuses on computer science.
       Thanks to our interface and our 3D Earth, we wanted to move away from a chronological and linear approach, following the course of History, in order to propose a vision that insists on the geographical distribution of these great inventions and discoveries. 

​​​​​​​